Please be advised that this website is just getting started.
More contents is constantly created and uploaded.
PopJazzKeys.com is the place where aspired contemporary keyboardists find guidance in how they can improve any aspect of their piano and keyboard playing.

PopJazzKeys.com is specifically tailored towards those that like contemporary keyboard styles such as Blues & Jazz, Rock & Pop, Funk & Soul, and others.

No matter on what level you are playing at, wether the keyboard is your primary or secondary instrument, PopJazzKeys.com offers lots of useful information that can help you become a better keyboard player all around.
---
The content on PopJazzKeys.com features articles on many piano and keyboard related topics organized by categories, presented in form of articles, video tutorials and sheet music examples.
You also find interviews, product reviews & recommendations as it relates to playing keyboards.
Why I created PopJazzKeys.com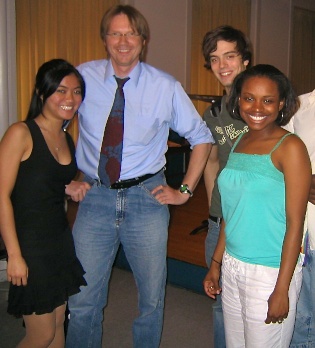 Originally I created PopJazzKeys.com for my Pop-Jazz Keyboard students at Columbia College Chicago. I needed a place on the web where I could post articles that complemented my video tutorials on topics I taught in class. It proved to be an excellent idea. Soon I created also posts for my private students that took keyboard lessons with me.
---
The Future of PopJazzKeys.com
I envision PopJazzKeys.com to grow into one of the best online sources for contemporary keyboard players. It's where they confidently go to find quality answers and inspiration; the place they can trust to learn something useful from whenever they visit; where they get inspires to keep working even harder to become a better keyboardist; where they get information that opens their eyes to new ways of practicing and playing the keys.


I know this is an ambitious endeavor, but I will do everything I can to make it happen!


Thomas Gunther – Founder
About the founder of PopJazzKeys
To Learn more about me – Thomas Gunther (alias Thommy Günther) check me out on LinkedIn Profile or visit Thomas Gunther's official website.